A Tradition of Personal Service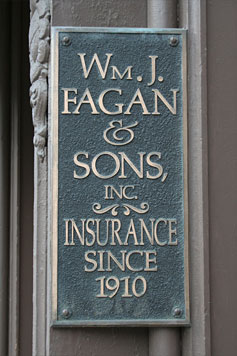 Founded in 1910 by William J. Fagan in Troy, NY, Fagan Insurance has grown from providing insurance services to local customers to servicing the insurance needs of customers throughout New York State.
Wm. J. Fagan & Sons, Inc. is a responsible member of the community and a proud sponsor of Troy's Turkey Trot road race held annually on Thanksgiving Day, as well as a variety of Troy and Capital-Region based charitable causes.